Pete vs Royal Mail – Final Score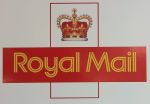 As some of you may know, I've been in dispute with the Royal Mail for almost 6 months. I can now report the final score:
For anyone interested, here's a summary of the last six months of the battle:
January:
Discovered that my Royal Mail P.O Box service hasn't been working for several months (thanks to Keith G6NHU for the help!). Asked for an apology, and a refund of just over £100 for the time that the service was not working
February:
After several phone calls and letters with Royal Mail Customer Services, I get nowhere. They admit the failure, but won't deal with the complaint. After one shockingly bad letter, I decide to escalate to Royal Mail's Postal Review Panel, who apparently take an " unprejudiced and impartial view" of complaints
March:
A month goes by. No reply from the Postal Review Panel. When I chase for the second time, I'm told that someone called Christine is on holiday. I give up and go to POSTRS, the resolution service operated on behalf of PostComm, the regulator.
April:
Going to POSTRS wakes up Royal Mail. I get a £10 cheque to apologise for Christine being on holiday. Royal Mail provide a six page defense. Royal Mail tell me that my transcript of a phone call "cannot be used as evidence in the case". So, I raise a Data Protection Request with Royal Mail's DPA Team for the transcript and Customer Services records. Royal Mail provides 4 pages of call logs and case notes, which back up my claim, and give me an fascinating insight into what goes on behind the scenes.
May:
POSTRS release its final decision in a 12 page document. In summary:
Royal Mail not disputing its negligence, or any of my evidence
Royal Mail can provide no explanation for why it failed to provide service, despite an internal investigation
Royal Mail "failed to address the complaint appropriately on a number of occasions"
Royal Mail has caused me unnecessary "stress, anxiety and inconvenience" though its handling of my complaint
Result: Royal Mail ordered to pay £20 compensation for poor complaint handling, and to issue a written apology. They are powerless to help with a refund or compensation as the P.O Box is "out of scope". Next step, according to POSTRS is to go to court.
I write to the Chief Executive, Moya Greene's Office, to see if I can avoid court action. Her office doesn't reply. Postal Review Panel replies saying that if I want to take them to court, here's the address to serve papers to. Shocked by the arrogance, I consider taking them to court.
June:
Royal Mail sends me a one line apology that they've been ordered to, but forget to enclose the cheque. I remind them of their obligations
Royal Mail writes again, this time with the cheque, apologising for forgetting, and telling me that "coaching and training will be given"
Enough's enough. I issue a Small Claims Court claim against Royal Mail on the 7th of June (cost £35)
A lawyer at Royal Mail Legal Services writes to me. Can we settle out of court for £150? As this doesn't cover court costs, I say no, and ask for costs. Several emails exchanged with Royal Mail's lawyer, who happens to be the most rational and pragmatic of all the people I've dealt with at Royal Mail.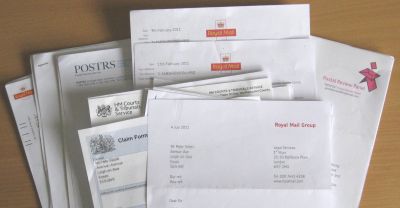 July:
Cheque arrives for £192 from the laywer. Added to the £30 for poor complaints handling, that's £222. I cancel the court proceedings.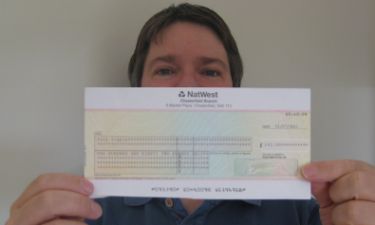 Summary
I can't help feeling that it would have been easier to refund my £110 back in January when Royal Mail admitted it had messed up. Mistakes happen, and an early refund would have ended the matter. Instead, Royal Mail dragged the matter on and on, making more mistakes along the way.
For me, this became a matter of principle. I now have my refund, plus payment to cover costs. No real compensation for my time in battling against them, but I consider this to be a win.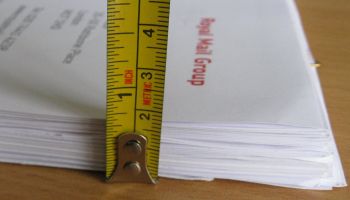 Added to the £222 they have paid up, I dread to think how much time this has cost Royal Mail's Customer Services Team, Information Rights Team, Postal Review Panel, and finally, their legal team over the last six months. All for a £110 refund.
Final Note!!
Interesting piece in today's Telegraph: Royal Mail complaints rise by a third – Seems I'm one of the 120,884 complaints in the first 3 months of the year. I hope the other 120,883 of you have the energy to persevere too!