Family History information on Sipple in the UK
The surname Sipple is rather uncommon in the UK. At sipple.me.uk, you'll find information on the name and research conducted so far, plus a list of Sipple genealogy sightings in the UK.
---
This page was first published in December 1995, to provide some information on the rather uncommon surname of Sipple. Since then, I've been contacted by people with the Sipple name from around the world.
This page includes a summary of the UK Sipple tree, a collection of pages of links and information, a chat board, and some general advice for those starting out in tracing a family tree.
Sipple in the UK...

A quick introduction. My name is Pete Sipple. I'm based in the UK, and have been working on tracing the Sipple name for a few years now.
Indications are that our branch started in Germany back in the early 1800's, originally spelt Sippel, but in the process of researching my particular branch of Sipples, I have come across a number of Sipples worldwide looking for more on the name, or to find relatives. This page is to help those looking to trace UK Sipple ancestors. You can get to this page from sipple.me.uk
Links to pages on this site:
Messages & Chat...
In June 2004, a Sipple forum was added to this site, replacing the old guestbook. Please go to the forum, sign up, and introduce yourself. The old Guestbook is still available.
If you're a Sipple, or are tracing the Sipple tree, please visit our discussion forum
More about our branch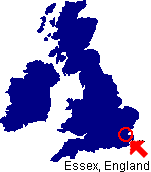 It would seem that the roots of our part of the Sipple family started in Germany before 1840, when the name was Sippel.
The oldest connection we have is a farmer called George Sippel. His son Daniel came to the UK (probably via Hull), and settled in Walthamstow as a tailor.
Details on the current members of the family:
Pete Sipple (me!) - Living in Southend-on-Sea, Essex. Contact me

Mavis Sipple (my mother) - Lives and works (as a freelance writer) in Southend-on-Sea, Essex. To find out more about her, her history books, and family tree research, visit her homepage.
For a look at my family tree, see Research So Far
If you're looking for help with your own family tree, see our Getting Started page.
Missing Sipples?
Below is a list of a few of the names I'm looking for more information on. If you can help, please get in touch.
Jakob August Notscheid - Born 1840. A merchant, son of Wilhelm. Married Anna Lisette Grote in 1865, Whitechapel
William Notscheid - Son of Wilhelm, was a master tailor from Hull. Married Margaretha Catharina (Maria) Grote
George Sippel - Born Germany before 1850. Son Daniel George Sippel, born 1866
Gladys May Grounsell - Married in 1892 in Derby. Father: Edward Albert Grounsell. Sheffield / Derby connection
Henry Webster - Born 1818 in Surrey, and died in 1870 (Westminster). Worked at a hotel called The Colonnade, 20 Charles Street, St. James Square, London in the 1860s. Lived in Blue Cross Street, Leicester Square in the 1860s, and married Ann Elizabeth Price. Children were Agnes & Robert Price Webster.
William Eric Chadwick. Born May 1931 in Steade Street, Sheffield. Moved to Lymington Avenue, Leigh-on-Sea, Essex after the second world war. After attending Southend Municipal Art College, Eric worked as a designer for Carlis Ware Pottery makers, then completed Army National Service. After that, he worked for a firm in London in the drawing/design department. He then worked for Decca Navigator Company in New Malden, Surrey. He emigrated to Australia in around 1954 or 1955, possibly to work for a company associated with Decca. Generally known as Eric (or sometimes Austin Chadwick), we've discovered that his school nickname was Cheese.
If you're looking for help with your own family tree, see our Getting Started page.
Links
A collection of useful family tree links:

Famous Sipple?
Oliver Sipple - Born in Detroit, US, this Sipple saved President Ford from assassination in 1975. See Oliver's entry in the Wikipedia
We've found a Paul Siple, discoverer of the "Wind Chill factor"