About Me
About Pete Sipple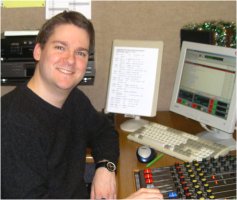 There aren't many people out there with the name Pete Sipple, so you've probably found the one you were looking for.
In case you're in any doubt, this Pete Sipple lives in Southend-on-Sea in the UK, and is currently working for a leading manufacturer of radio comms systems for the Rail, Air and Construction sectors.
In my former working life, I've spent a stack of time working in the UK commercial radio industry, then in mobile computing and project management.
In the past, I was also active within the Psion community, where I released BankPlus (my first experiences with Shareware), before joining the team at Psion full-time in 2000.
In my spare time, you may find me involved with a local charity, working on an ongoing podcast project, or exploring the hobby of amateur radio.
Family tree: The surname Sipple (not my choice!) is very uncommon in the UK, and I'm working to trace the Sipple family tree. Find out about the name Sipple around the world.