M0PSX
You've reached M0PSX.com – Amateur radio operator Pete Sipple
About Me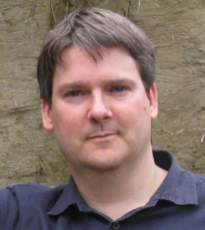 I first obtained an amateur radio licence in October 2010, after attending a Foundation training course run by the Chelmsford Amateur Radio Society in Danbury, Essex. Station callsign at the time was M6PSI. I obtained my Intermediate licence in June 2011 (2E0PSL), and then my Full licence in December 2011.
I'm a member of several local clubs, help out with amateur radio training and run a local net. I'm often found monitoring GB3DA, the Danbury repeater, or working data modes such as FT8. I'm porbably best known as the founder of the online community 'Essex Ham'
About Amateur Radio
For those unfamiliar with Amateur Radio, the licence allows me to talk to other licensed hams around the world on frequencies reserved for non-commercial communications and experimentation. To become an amateur radio operator, you need to complete a short training course and take a multiple-choice exam. You then get an Ofcom licence and a callsign. More
About Station M0PSX
QTH: 2 miles West of Southend-on-Sea, Essex (Locator JO01IN)
Antenna: Watson WSM-270 2m / 70cm vertical; Long wire / Vertical for HF
HF Rigs: Icom IC-718 (for data) ; Yaesu FT-857 (Portable)
VHF Rig: Yaesu FT-7900E Dual-band
Handheld: Yaesu FT-60E Dual-band; Icom 92D D-Star; MD-380 (DMR)
QSL Information:
Electronic: e-QSL (AG) or LoTW
Pete M0PSX is a member of Essex Ham

Supporting Amateur Radio In Essex
Recent QSOs
Information about the amateur radio stations I've worked recently:
Logbooks: Ham Radio Log for M0PSX ; Ham Radio Log for 2E0PSL ; Ham Radio Log for M6PSI
M0PSX Location Information:
QTH: Leigh-on-Sea, Essex, United Kingdom
Maidenhead Locator: JO01in
ITU Zone: 27
CQ Zone: 14
IOTA Zone: EU-005
DXDA: 1387
Latitude: 51.550072 (51° 33′ 0" N)
Longitude: 0.672956 (0° 40′ 22" E)
National Grid Reference: TQ 8530 8690
Worked All Britain Square: TQ88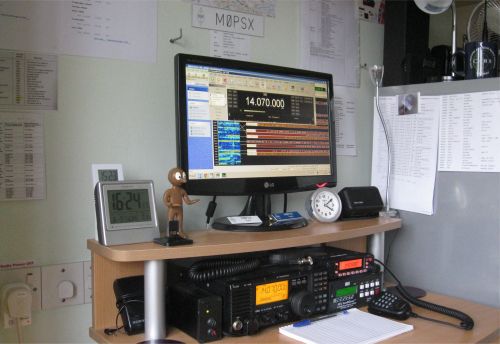 M0PSX Shack (May 2012)
More information
I am a member of the following amateur radio clubs: Essex Ham, Essex Repeater Group, Essex CW Club, South Essex Amateur Radio Society, Essex RAYNET, the EPC (#19460) and the RSGB. I am also an RSGB Registered Assessor for training.
I'm also on EchoLink (Node 650816), and at the time of writing, I'm active on 40m, 20m and 15m FT-8, and 2m FM (mainly as the host for the Monday Night Net).
Amateur Radio Links